J Matthew Wilcoxson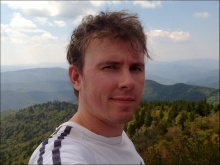 Hi, I'm Matthew, I'm a software engineer, physicist student, amateur astronomer, daydreamer and optimist, sometimes I'm a writer, or a musician, or an artist but usually I'm a geek. :o)
Work
Currently I'm employed by the University of Oxford as a DAMS Software Engineer, I work on semantic linked data in the Bodleian digital libraries. We link datasets up, preserve digital documents for a millennia and publish searchable websites on a wide variety of subjects.
In the year 2000 I had my first job out of University working at the company Softease. I eventually became the Senior Software Engineer and created publishing software for education, one of the applications was Textease2000 a simple but advanced multiplatform desktop publisher.
In 2005 I moved to Oxfordshire to work at RM where I produced online and offline software for Schools.
Education
I'm currently studying part time toward a Degree in Astrophysics with the Open University. It should be complete in just a few more months.
I originally obtained a degree in Computer Science with Artificial Intelligence at the University of Essex.